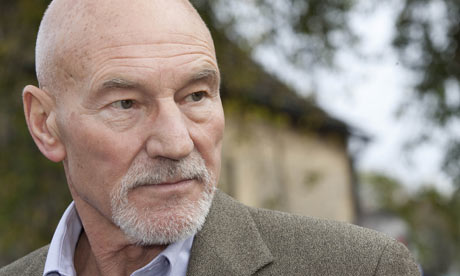 British actor Patrick Stewart arrived in Israel to appear in a film by Israeli director Reshef Levi.
Stewart, a Shakespearean actor known for his role as Captain Jean-Luc Picard on "Star Trek: The Next Generation," arrived Aug. 9 in Israel and will spend about three weeks in the Jewish state.
Stewart will play a disgraced, eccentric British lord in the heist comedy "Hunting Elephants," in which three Israeli senior citizens help a 12-year-old boy hatch a plan to rob a bank in order to save his family home.
He will replace British actor John Cleese, who reportedly withdrew from the project due to heart trouble. -- JTA