Businesswomen behind 5,000-job scheme designed to give women greater independence while maintaining segregation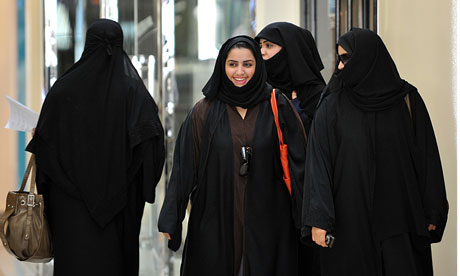 Proposals for four similar women-only cities in Saudia Arabia have been submitted.
Segregration of the sexes is applied throughout the kingdom.
Photograph: AFP/Getty
Proposals for four similar women-only cities in Saudia Arabia have been submitted. Segregration of the sexes is applied throughout the kingdom. Photograph: AFP/Getty
A women-only industrial city dedicated to female workers is to be constructed in Saudi Arabia to provide a working environment that is in line with the kingdom's strict customs.
The city, to be built in the Eastern Province city of Hofuf, is set to be the first of several planned for the Gulf kingdom. The aim is to allow more women to work and achieve greater financial independence, but to maintain the gender segregation, according to reports.
Proposals have also been submitted for four similar industrial cities exclusively for women entrepreneurs, employers and employees in Riyadh.
Segregation of the sexes is applied in Saudi Arabia, where Wahabi sharia law and tribal customs combine to create an ultra-conservative society that still does not allow women to drive. Saudi women are said to make up about 15% of the workforce, with most in female-only work places. Although the number of mixed gender workplaces has increased these are still few. -- Caroline Davies, guardian.co.uk
To read more, click here.